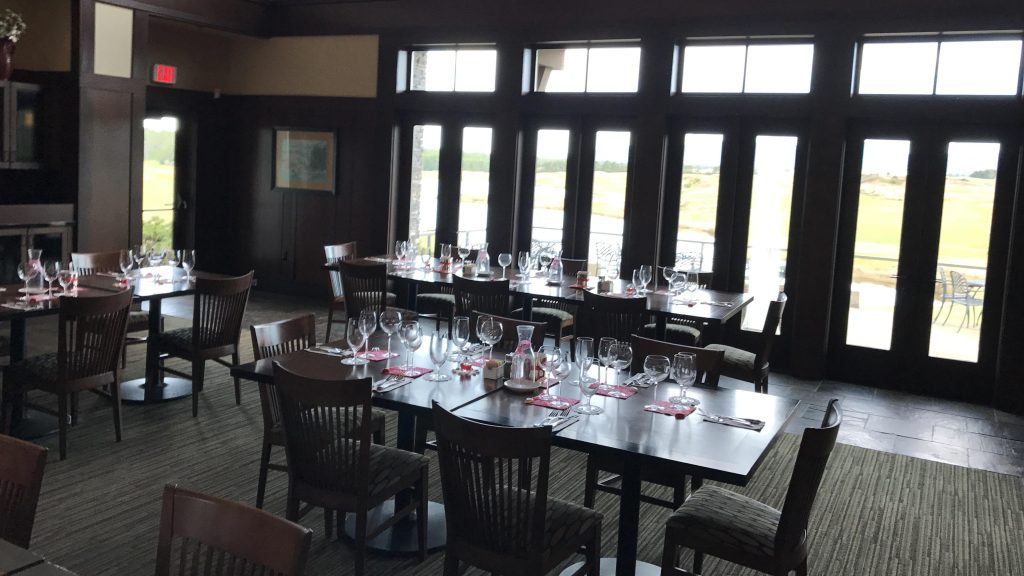 Whether you are planning a birthday party, reception, anniversary celebration, holiday event, or business meeting, we have the facility to meet your needs. Our friendly staff provides exceptional service and we look forward to your next visit.
COVID-19 RESTRICTIONS MUST DE ADHERED TO – MASKS and SOCIAL DISTANCING
Board Room – For that off property business meeting. Intimate, private, quiet setting with gorgeous views. Seats 6-10
Private Dining Room – Another meeting room option. Excellent location and views. Seats up to14
Lounge – Full bar and food service. Seats 26-30 –

CLOSED due to COVID-19

The Grill – Beautiful views of our finishing holes 16-18 The perfect location to host your next dinner or social event. We can accommodate 50-55 –

CLOSED due to COVID-19

Site Fee – Based on group size and duration of facility use
Food and Beverage options are available with any meeting or event we host. – SUSPENDED due to COVID-19
Make Florence Golf Links your next location for business or pleasure. We look forward to seeing you soon!
For Reservations:
Contact
General Manager Nik Remer
541-997-1940 Ext. 3